It's no secret that real estate is a competitive market.
Whether you're a realtor or a real estate company, you need to be using the latest and greatest marketing techniques in order to stay ahead of the curve. To help you out, we've included several real estate marketing tips to help you get started
In this blog post, we will share some of the top tips for realtors and real estate companies as well as provide you with some tips to help you market your real estate company more effectively. So, whether you are just getting started in the industry or you are looking to give your marketing strategy a boost, read on for some valuable insights!
Real Estate Buyer's Journey
As a real estate agent or company, you know that marketing is key to success. But what are the best ways to market your business? And how can you make sure your marketing efforts are effective?
Before executing various digital marketing strategies, your real estate marketing plan should always consider the buyer's journey. The home buying process isn't the same with ecommerce companies or B2C businesses.
Awareness
Real estate companies and agents have to be aware of the different stages in the buyer's journey in order to maximise their success.
The awareness stage is particularly important since it is the first step in generating interest during this stage. Prospective leads and buyers become aware of their need for a new home or property and so they may begin researching online for agents and listings. As result, companies and agents can capitalise on this by creating content that speaks to prospective clients' needs. This could include blog posts about buying a home, tips for finding the perfect property, and other types of helpful advice.
When providing useful information at the awareness stage, real estate agents and companies are more likely to capture the attention of potential real estate clients and turn them into leads.
Consideration
When it comes to the consideration stage in the buyer's journey in real estate, there are several factors that need to be taken into account. During this stage, potential home buyers are gathering information and weighing their options when deciding whether to purchase a property. As such, it is important for real estate companies and agents to provide useful resources and engaging content that helps inform prospective buyers and encourages them to take the next step.
One way to do this is by providing virtual tours of the properties they are selling. By offering prospective home buyers a virtual tour, they can get a better sense of what the property looks like and what it has to offer without having to leave their homes. Moreover, providing a virtual tour can help set the agent apart from their competition.
Another way to engage prospective home buyers during this stage is by featuring customer reviews on your website or marketing materials. By showcasing positive testimonials and reviews from previous clients, you can show buyers that you are a trustworthy business and increase the likelihood of them becoming interested in purchasing a property from you.
Finally, agents and companies should also take advantage of informing their clients why they should opt for them rather than the other real estate companies and agents. Make sure to highlight the differentiating factor that makes you more qualified.
Decision
The decision stage in the buyer's journey is the time when potential real estate buyers make their final decision about which property to purchase. This stage is often referred to as the "closing" stage, and it requires an understanding of different factors that could influence a buyer to make a decision. At this stage, buyers must carefully consider all of their options and make an educated decision about which property best meets their needs.
Real estate agents must be prepared to guide prospective buyers through this crucial stage in the process. Agents should provide helpful advice and information that allows buyers to make an informed choice. They should also be available to answer any questions or concerns that a buyer may have while addressing any objections in a timely manner.
Real Estate Marketing Strategies
In this section, we'll be going through several digital marketing strategies that will help garner leads, increase real estate sales, and drive other conversions, as well as provide some real estate marketing ideas and content marketing efforts that companies and agents can implement and execute.
Blogs and Articles
With real estate marketing, blogs and articles can be a great way to real estate clients. Writing helpful and informative blog posts allows you to show your audience that you are an expert in the industry and that you know what you're talking about.
Take a look at one of Jasmine Real Estate's articles. This one below particularly discusses the questions that buyers need to ask when purchasing a home.
Apart from establishing credibility, helpful articles that provide valuable information to readers can attract new leads and help people learn more about the buying process. Additionally, sharing your articles on social can help you reach a larger audience and get your name out there.
Use Attractive Visuals in Your Marketing Materials
Real estate companies and agents who want to be successful must use attractive visuals in their marketing materials. This means sharing beautiful photos of properties, as well as using eye-catching graphics and videos. By doing so, you'll be able to grab the attention of potential buyers and sellers.
Another way to use visuals in real estate marketing is to create a section on a website that is full of beautiful images. Not only will this help to attract people to your site, but it will also help to give website visitors a glimpse of the properties offered.
Finally, don't forget about social media. Platforms like Instagram and Pinterest are perfect for sharing stunning photos of homes and properties. By using attractive visuals in your marketing, you'll be able to reach more people and close more qualified leads.
Craft and Implement a Social Media Marketing Strategy
Social media is a powerful tool that you can't afford to ignore. When crafting and implementing a social media marketing strategy, you can reach a larger audience with your message and connect with potential clients on a more personal level. Here are some tips for getting started:
Choose the Right Networks
Not all social media networks are created equal when it comes to marketing real estate. Some networks are better suited for reaching prospective clients, while others are more useful for connecting with other real estate professionals.
Do some research and find out which networks are most relevant to your target audience and only then can you create various social media accounts to reach your prospective clients. For example, most real estate companies have an official Facebook business page which you'll likely need to do in order to build some foundation of credibility.
Create Valuable Content
With social media, quality trumps quantity.
Instead of posting dozens of times per day, focus on creating high-quality content that will be valuable to your audience. This could include blog posts, infographics, images, or even short videos of various properties.
Stay Engaged
One of the key benefits of social media is that it allows you to connect with your audience in a more personal way. Make sure to stay engaged by responding to comments and questions from followers.
Analyse Your Results
It's important to track the results of your social media marketing efforts so you can see what's working and what isn't. Fortunately, most social media platforms provide insights and data on your social media activities.
Establish a Posting Schedule
Sticking to a set schedule for posting content allows your target users to anticipate what you'll be sharing with them. If you need help with lining up the content to publish, you can Download our FREE Content Calendar Template or Schedule FREE a Strategy Session With Us and we'll take care of social media for you.
These Instagram posts from First National Westsyde and OBrien Real Estate are easy to read as the important information is listed with the help of emojis. Apart from the description, the photos of the houses are visible and aesthetic.
Create a Well-designed Real Estate Website
Having a well-designed website is essential for any real estate company. It not only gives your clients a professional impression, but it also helps you stand out from the competition. A well-designed website can also help you generate more leads and close more sales.
If you're not happy with your current website design, consider hiring a professional web designer or to help you create a more effective website. Not only will this improve your online presence, but it will also help you attract more potential clients.
Your website should allow visitors to easily find what they are looking for once they arrive on your site. Otherwise, they may grow frustrated and leave, opting for another real estate company.
Good Use of Visuals
Using attractive visuals on a real estate website is essential for success in today's competitive market. Visuals can be used to capture the attention of potential clients and sellers and create a lasting impression.
With real estate websites, the use of visuals should focus on showcasing properties and providing helpful information in an engaging way.
Mobile Friendly
Since everyone is on their mobile devices to do a quick search online, having a mobile-friendly website is essential for any real estate business in today's modern digital world. A mobile-friendly website will ensure that visitors can access your site on their smartphones and tablets, regardless of the device they are using. This not only increases the chance of visitors staying on your site longer but also allows them to access more features
Has a Fast Loading Time
Having a fast-loading website is essential for any successful real estate company. Not only does it give visitors a better user experience, but it can also increase conversions and help to boost sales
Not all websites are built equally when it comes to page speed. It's important to optimise your website in order to ensure that pages load quickly. You can visit our article that discusses various ways to improve your website speed by clicking this link.
Video Marketing
Video marketing is becoming increasingly important in the real estate industry. By creating engaging videos of your properties, you can reach a larger audience, drive traffic to your real estate listings and generate more leads. Videos can also help you explain in depth knowledge and facts in a more engaging way.
If you're not currently leveraging video marketing in your real estate company, it's time to start. Incorporating well-produced videos into your strategy will help deliver great results.
Showcase Listings in Online or Local Magazines
Advertising your property listings in local magazines or online magazines is a great way to reach a broader audience and increase brand awareness. Not only that, but it can also help you generate more leads, close more sales, and gain exposure for your real estate company. We've listed a few magazines that are worth looking into:
Search Engine Optimization
One of the best ways to market your real estate company to your ideal target market is by optimising your website for search engines. Doing this can improve your visibility online and reach more potential clients. Here are some tips for getting started:
Thorough Keyword Research
The first step in any SEO campaign is to do keyword research. This involves identifying which keywords are relevant to your business and determining the best tactics to rank for these keywords.
Optimise Your Website Content
Once you've identified the right keywords, it's important to optimise your website content for those keywords. This means using them throughout your website, as well as in the titles and meta descriptions of your pages.
Build Links to Your Website
One of the most important factors in SEO is link building. When you acquire links from high-quality websites, you can improve the ranking of your own website.
Use SEO Tools
There are a number of SEO tools available online that can help you improve your search engine ranking. These tools can help you track your progress and identify areas that need improvement.
Email Marketing
Email marketing is an effective way to reach potential buyers who may be interested in purchasing a home. By sending regular emails with information about new listings, upcoming open houses, and other news related to the real estate market, you can keep potential clients updated on the latest trends and developments. Additionally, you can include special offers and promotions in your email marketing campaigns to attract more buyers. Apart from the two, you can opt to have a dedicated email marketing campaign that highlights the real estate agents of your company.
Paid Advertising
Real estate marketing wouldn't be complete without paid advertising as this can be a very effective way to reach prospective clients and garner more leads. By targeting specific keywords related to real estate, you can ensure that your ads are shown to people who are already interested in buying a home. Paid ads can be customised to target specific demographics, such as age, location, and income level. This ensures that your ads are shown to the most relevant audience possible. Below are several things to consider and opt for when creating ads, particularly pay-per-click advertising.
Create Effective Landing Pages
Landing pages are an important part of any online marketing campaign as they allow businesses to collect leads and convert them into sales.
There are a few things you can do to make sure your landing pages are effective:
Keep Them Simple
Landing pages should be simple and easy to understand. This means avoiding clutter and focusing on the most important elements.
Use Attractive Visuals
A well-designed landing page can help attract attention and encourage potential customers to take action.
Include a Strong Call-to-Action
A strong call-to-action is essential for getting potential customers to take action and contact you for more information.
Test and Optimise Them
Always test your landing pages to make sure they are working effectively. You may need to tweak the design or content to get the best results.
Target the Right Audiences
When it comes to pay-per-click advertising, audience targeting is key. By targeting specific audiences with your ads, you can ensure that they are shown to the most relevant people possible. This can help you reduce costs and improve your return on investment.
The following are some of the tactics that you can do to target audiences effectively:
Bid for the Right Keywords
Doing this allows you to target people who are most likely to be interested in buying a home, as having relevant keywords in your ad campaigns can ensure that they are shown to your intended audience.
Use Demographic Targeting
Demographic targeting allows you to target specific audiences based on their age and many other options to ensure that your ads are seen by the most relevant individuals.
Use Retargeting
Retargeting allows you to show your ads to people who have already visited your website or page. This helps show your ads to the most interested buyers as well as those who have already purchased from you.
Create Relevant Ad Creatives
An effective ad creative is one that is able to capture the audience's attention, engage them, and compel them to take action. In order to create a relevant ad creative, you should focus on the following elements:
Relevant Messaging
Make sure that your ad creative conveys a message that is relevant to your target audience and resonates with them. Use clear language, avoid jargon, and customise your messaging for specific audiences.
Engaging Design
Ensure that the design of your ad creative is visually appealing and captures the attention of viewers. Use bright colours (if applicable), interesting visuals, and plenty of white space to create an attractive layout.
Compelling Call-to-Action
Your ad creative should include a clear call-to-action that encourages people to take the desired action. Make sure that the call-to-action is easy to understand and requires minimal effort to complete.
Virtual Tours
Offering virtual tours or a virtual open house as part of your real estate marketing strategy can be extremely effective in helping you to reach more potential customers. Providing your target market with a virtual tour of the property you are selling gives them a better sense of what the property looks like and what it has to offer.
Customer Reviews
One of the best ways to generate trust among potential clients is to feature customer reviews on your website or marketing materials. Showcasing reviews from past clients shows that you are a reputable and trustworthy business. This can help to increase the likelihood of those potential home buyers becoming interested in purchasing a property from you.
Customer reviews can be a significant driver for leads.
Google Business Profile
Many local businesses set up a business profile on Google as this is one of the best and most effective ways to reach their target audience. This is because setting up a business page with Google helps companies to appear in the search results when people search for terms related to them.
Additionally, a Google Business Profile allows you to provide potential leads and buyers with additional information about your company, such as your hours of operation, location, and contact information.
Real Estate Marketing Metrics to Keep Track Of
We'll be going through some (not all) of the most commonly tracked marketing metrics that realtors and companies look at.
Cost Per Lead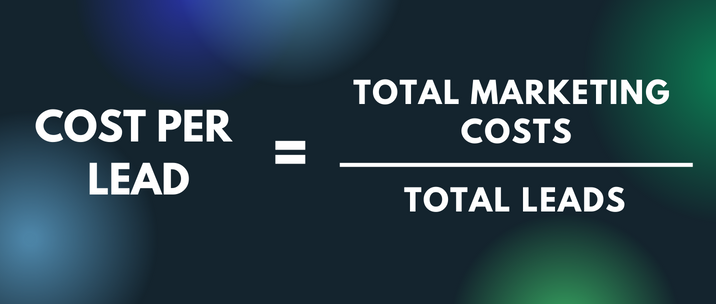 Cost per lead (CPL) is a marketing metric that measures the cost associated with acquiring one lead through a particular channel or campaign. This metric helps marketers to measure their return on investment (ROI) and compare different ad campaigns or channels.
Click Through Rate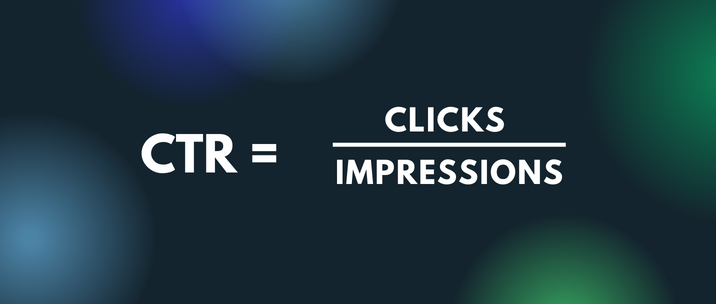 Click Through Rate (CTR) is a metric used to measure the success of an online advertisement by calculating the percentage of clicks it received relative to the total number of impressions. For example, if an ad was shown 1000 times and received 10 clicks, its CTR would be 1%. CTR is particularly useful for analysing how effective different variations of ads are.
Cost Per Sale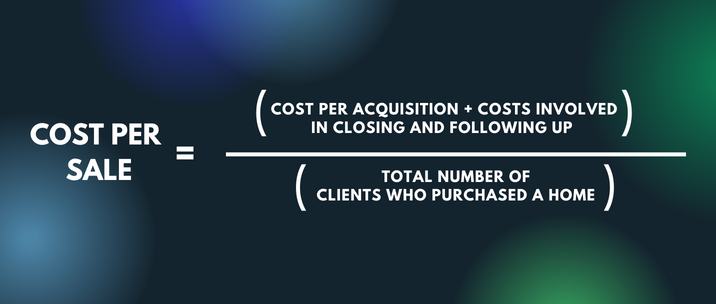 Cost Per Sale (CPS) is a metric used to measure and determine the cost of generating sales. It is calculated by adding your cost per acquisition along with the costs that are involved in closing and following up on the sale. This number is then divided by the total number of clients who purchased a home.
Marketing Tools
In this portion of the article, we'll briefly go through the various tools that any real estate professional or both a residential and commercial real estate company can utilise to turn their real estate marketing idea into a strategy or tactic that will be an advantage to them.
Email Marketing
MailChimp is a tool that allows you to create and send newsletters, email campaigns, and automated emails. It's a great tool for real estate agents and companies who want to stay in touch with their clients and keep them updated on new listings and other news.
Using MailChimp, you can create well-designed emails that will match your branding using the templates provided. You can also create targeted email campaigns that will be sent to specific groups of people. This allows you to target potential buyers who are interested in buying a home in your area.
Additionally, MailChimp offers detailed analytics reports that allow you to track the success of your email campaigns to help you to determine which campaigns are most successful and adjust your strategy accordingly.
Overall, MailChimp is easy to use and offers a wide range of features that can help you to improve your marketing efforts.
With MailerLite, you can create a website, sign up forms, create a blog or even send personalised transactional emails.
MailerLite is an incredibly user-friendly and intuitive email marketing platform that makes it easy for businesses to create effective campaigns. With its simple, straightforward setup and useful features, it's no wonder that MailerLite is a popular choice among marketers and companies looking to maximise their outreach efforts easily.
One of the biggest benefits of MailerLite is that it requires no coding experience or technical know-how to get started. It has a drag-and-drop editor which makes it easy to design and create attractive emails quickly and easily.
Social Media Marketing
SproutSocial is a social media management tool that allows businesses to manage their social media profiles from one central location. This can be helpful for businesses that want to stay on top of their social media efforts but don't have the time or resources to do so.
SproutSocial also offers a variety of features that can be helpful for businesses, including:
Social Media Scheduling
SproutSocial allows you to schedule posts ahead of time, which can help ensure that your posts will be shared according to your set preferences.
Social Media Analytics
SproutSocial provides detailed analytics for your social media accounts, which can help you track how well your posts are performing and identify areas where you could improve.
Social Media Engagement Tools
SproutSocial helps you connect with your audience and engage with them on a deeper level. This can help you build stronger relationships with your followers and increase the likelihood of them becoming customers.
Overall, SproutSocial is a powerful tool that can help businesses to better manage their social media activities. It offers a variety of features that can be helpful for businesses of all sizes, and it makes it easier for businesses to establish and maintain relationships with their audience.
Later is another social media marketing tool that we love and it also offers features to help businesses and individuals with their marketing activities on social. What's great about Later is that it has a visual planner to help curate the type of posts and aesthetic you would like your Instagram account to look like and Later's Instagram analytics is top notch.
Project Management
Monday is a great tool for businesses of all sizes. In fact, it can be used by independent real estate professionals. It offers a variety of features that can help businesses to manage their projects and tasks more effectively. Some of the key features offered by Monday include:
Task Management
Monday allows businesses to create and manage tasks easily. This can help businesses to stay on track and ensure that all tasks are completed on time.
Project Management
Monday also allows businesses to manage their projects effectively. This can help businesses to avoid overlap in tasks and ensure that all project goals are met on time.
Communication
Monday allows businesses to communicate with their team members easily. This can help businesses to ensure that everyone is kept up-to-date on project progress and goals.
Ahrefs is a powerful tool that can help you track your website's performance and optimise your website. With Ahrefs, you can see which of your website's pages are receiving the most traffic, as well as which keywords are driving that traffic. This can help you to create and optimise your website's content.
Additionally, Ahrefs can help you to track your competitors wherein its Site Explorer section can give you an edge in the competitive market of real estate marketing. The following are the tools in the Site Explorer section:
Organic traffic research
Backlink checker
Paid traffic research
By knowing how well your competitors are doing, you can adapt your own strategies to stay ahead of the competition.
SEMRush
SEMRush has quickly become one of the most popular SEO solutions on the market due to its comprehensive set of features. With SEMRush, users can easily optimise their website for search engine optimisation, track their rankings and analyse their competitors.
One of the most useful features that SEMRush provides is its competitive research toolkit. Users can easily compare their websites to their competitors and identify what strategies they are using to improve their rankings. This allows users to adjust their SEO strategy accordingly and stay ahead of the competition.
In addition to providing insights into the competition, SEMRush also provides a variety of reporting tools and metrics that can help users track their SEO performance. The platform also offers keyword research tools that can help users identify the best keywords to target for their websites.
Overall, SEMRush is an incredibly powerful and easy-to-use SEO platform that can be a great asset for any business looking to improve its rankings in search engine results.
Website Builders
WordPress is a content management system that allows you to create a website or blog from scratch. It is a versatile platform that offers many features and options for website owners. Whether you are starting a new website or looking to improve an existing one, WordPress is a great choice.
One of the best things about WordPress is that it is free to use. You can download it and install it on your own web server, or you can use one of the many hosting providers that offer WordPress hosting.
When you are first starting out, it can be helpful to have a WordPress tutorial to guide you through the process of setting up your website. There are many different tutorials available, both online and in print form. Once your website is set up, you can begin to add content and make changes to the design and layout.
Wix
Wix is one of the most popular website builders in the world, offering numerous templates and designs to help you create a professional website. It provides a range of different options that are suitable for local businesses, real estate professionals, marketers, B2B companies and more.
The Wix website builder is easy to use, even for those with limited web design experience. Since it provides dozens of pre-built website templates, anyone can customise the look of their site quickly and easily. From modern and sleek designs to more traditional and classic looks, there is sure to be something that fits your brand. It also offers hundreds of additional features to help you create a unique and professional-looking website.
The templates offered by Wix are easy to use and can be edited without any coding experience. This makes it ideal for those who want to create a website quickly without having a strong background in code.
Content and Other Creatives
BoxBrownie is an online image editing service offering a suite of powerful tools for professional photographers, real estate agents, and other businesses. With services ranging from photo retouching to CGI rendering, BoxBrownie offers a comprehensive package for all types of visual media needs.
Photo retouching services from BoxBrownie can help improve the quality of any photo or image to achieve a crisp and professional look. On the other hand, the CGI rendering services of BoxBrownie has the ability to create stunning virtual environments.
Canva
Canva is an online platform that makes it easier for businesses and individuals to create professional-looking graphics, presentations, and other visuals. The platform offers a wide range of features and tools that enable users to design and customise their own visuals from scratch or by using premade templates. With Canva, users can easily craft everything from infographics to logos, social media posts, flyers, and more.
Furthermore, Canva is extremely user-friendly. Even those without any design experience can create stunning visuals with ease thanks to the platform's intuitive interface.
Additional Tips
Connect With Local Organisations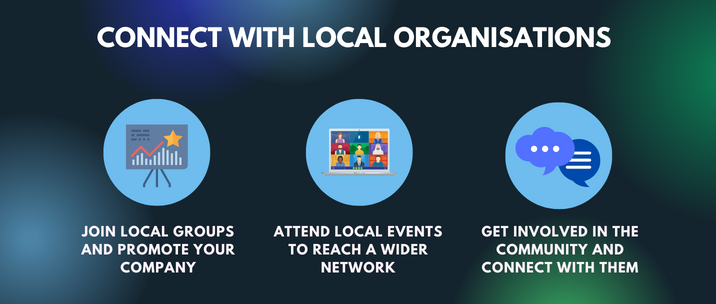 One of the best ways to market your real estate business is to connect with local organisations to reach a larger audience and get your name out there. This is turn can help you establish relationships with potential clients.
There are a few ways to connect with local organisations which are as follows:
Join Local Groups
There are likely a number of local groups that focus on real estate. Joining these groups is a great way to get connected with like-minded professionals and learn more about the industry.
Engage With Key People
Engaging with key people can be beneficial for your business. These people can help you to get connected with the right people and make valuable connections.
Get Involved in the Community
Getting involved in the community is a great way to get your real estate name to be known in local organisations. This can help you to build relationships and create awareness for your business.
Network With Other Professionals in the Industry
One of the best ways to generate leads and get ahead in the real estate industry is to network with other professionals. By connecting with other agents, you can exchange ideas and learn from each other. Additionally, networking with professionals in other industries can help you learn about new trends and developments that may be affecting the real estate market.
Attending industry events is a great way to network with other professionals. These events provide an opportunity to meet and connect with others in your field. Additionally, attending webinars and online discussions can also be a great way to connect with others in the industry.
Have a Customer Relationship Management Tool
HubSpot CRM is a great tool for agents and companies to monitor leads. It allows agents to easily track and manage their leads with an intuitive, easy-to-use interface.
With its comprehensive suite of features, HubSpot CRM makes it easy to understand the progress of each individual lead and take appropriate action if needed. It also helps agents to stay organised and manage their workload more effectively. By using HubSpot CRM, real estate agents can easily keep track of the specific progress made for each lead, ensuring that no opportunities are missed out on.
Conclusion
You've officially made it to the end of this blog post!
We covered a ton of real estate marketing information, and you should now have plenty of new ideas to try out. Implementing even just a few of these tips can make a big difference in your business. Consistency is key. And if you need help staying consistent or don't know where to start, we're here for you.